Own your career to become
your best version
Level up your tech career with us
Globant's 'Career' EVENTS
Are you ready to stay at the forefront of your career and explore the latest trends in technology? You're in the right place!
At Globant Career Events, we're dedicated to helping you thrive in your professional journey. Whether you're looking for insightful talks and webinars, hands-on training sessions, immersive bootcamps, or more, our platform is your gateway to an array of enriching opportunities.
Engage in meaningful conversations, exchange ideas, and build lasting connections. Ready to embark on a journey of continuous learning and growth?
Explore our upcoming events and let's shape the future of your career together.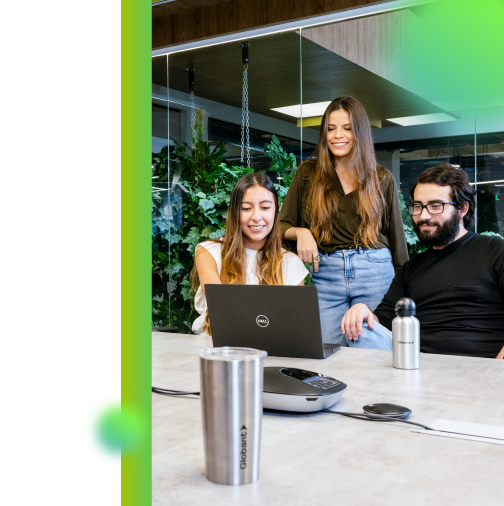 Unlock powerful AI insights at Converge, the tech event for bold business leaders.
Converge is our flagship tech event on business reinvention powered by AI. The place where industry leaders, creative masters, disruptors, bold entrepreneurs, and tech experts come together to explore groundbreaking insights.
The Java Edition of Globant Coding Sessions